Hello!
We are super excited to share with all of our users that a big update which has been months in the making will be available starting tomorrow April 20th, 2021.
New GivingDNA Homepage
Upon logging in users will be brought to their new homepage. The homepage provides key information that is useful in helping to make data driven decisions and staying on top of your fundraising:
Opportunity Alerts
Key Performance Indicators
Donor Profile
Data Freshness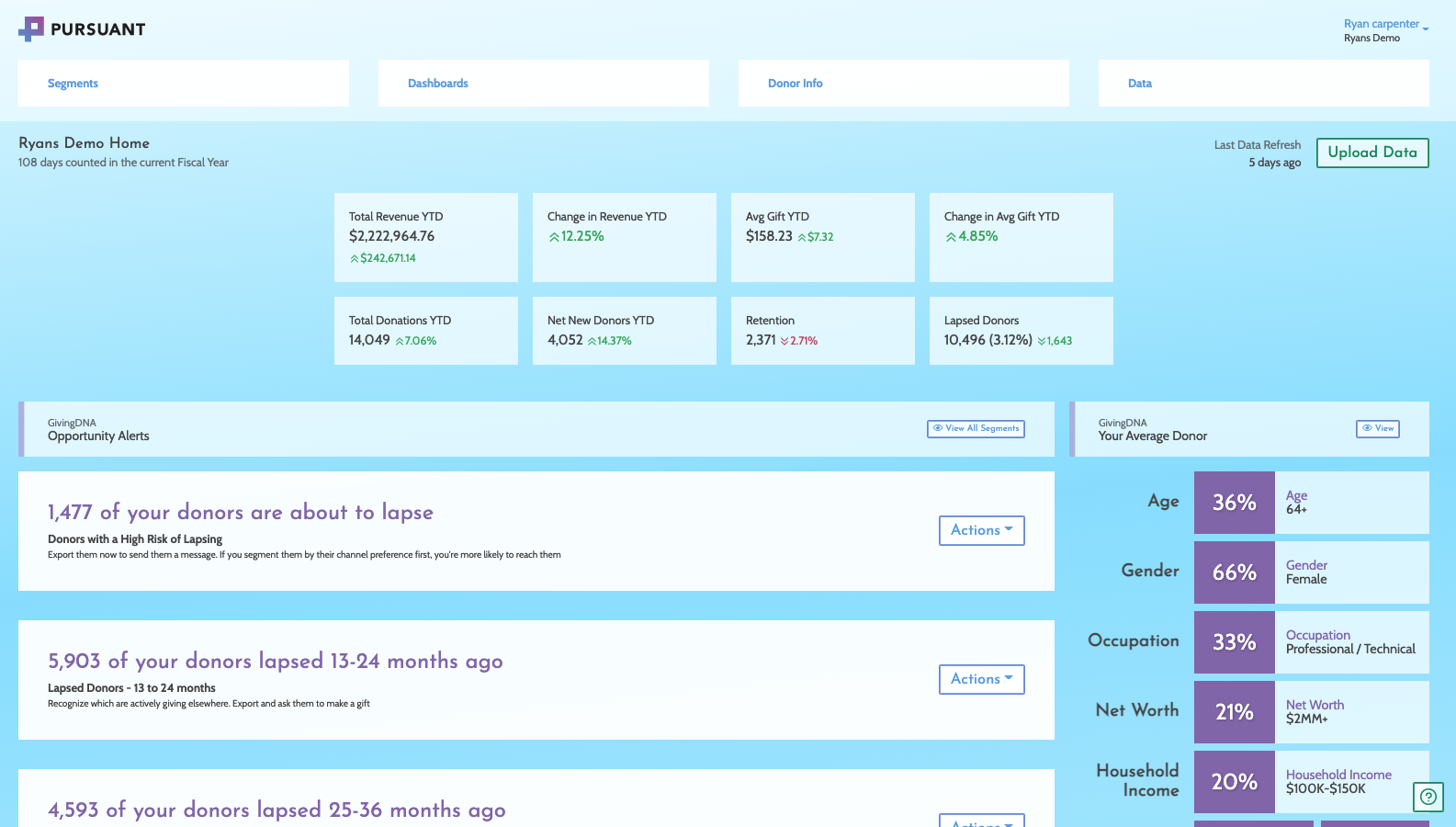 Users will also be able to easily move around to other sections on GivingDNA, like dashboards, segments and donor dossiers to name a few.
If you have any questions or comments about the new homepage, feel free to reach out to your customer success manager, or send us an email at info@pursuant.com.