Hello!
We're excited to share the addition of our new Donor Profile tool on the GivingDNA platform. This solution allows you to quickly understand who your donors are, both for your overall file and unique segments of donors you have created. Here are some of the features and functionality you can expect when using Donor Profile.
Analyze the overall profile of all your donors in a simple and easy to understand way:
Compare segments against your "average donor" to find patterns & new segments to focus on: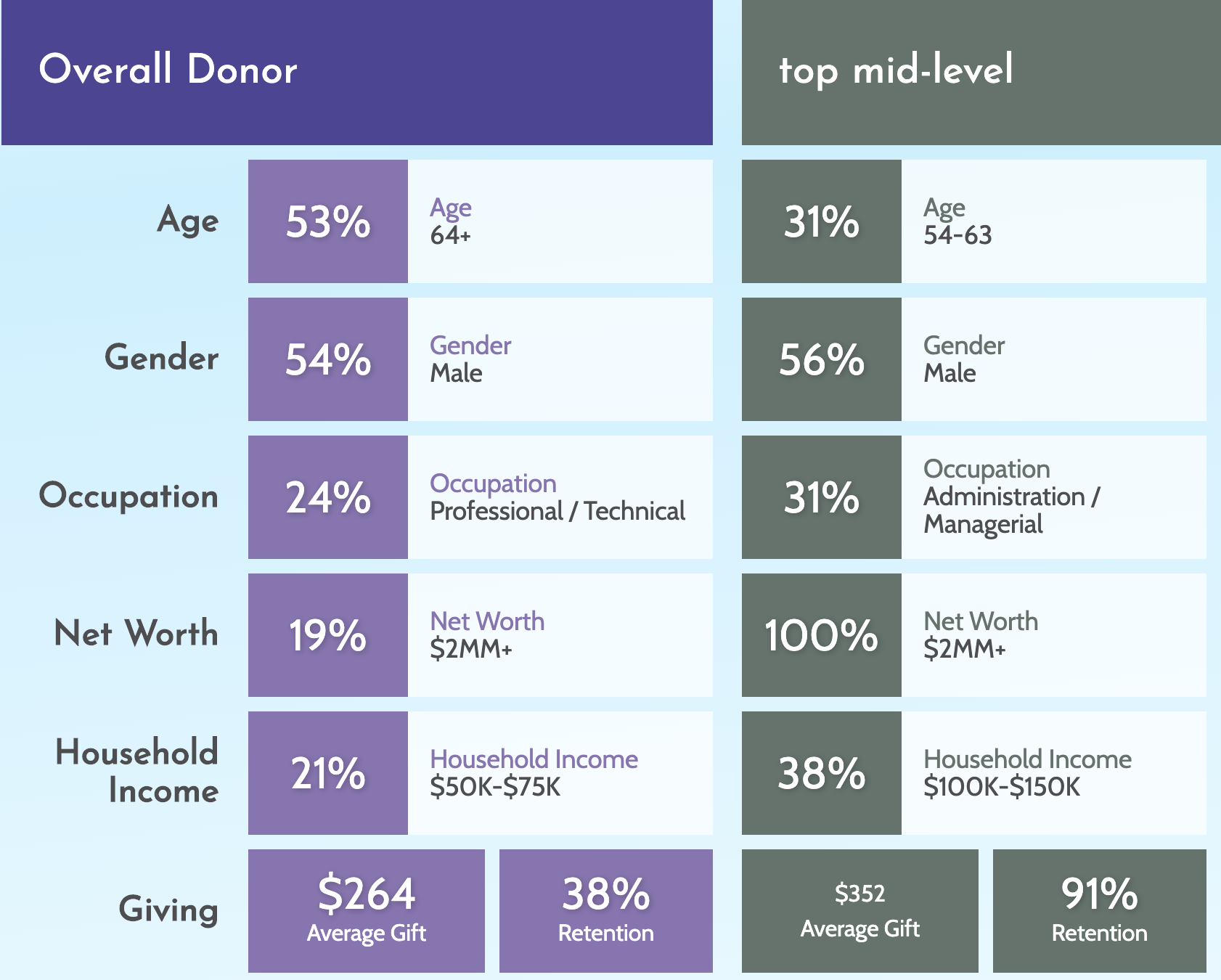 Explore your segments further, to better understand their profile, the value they hold, and the best ways to engage with them: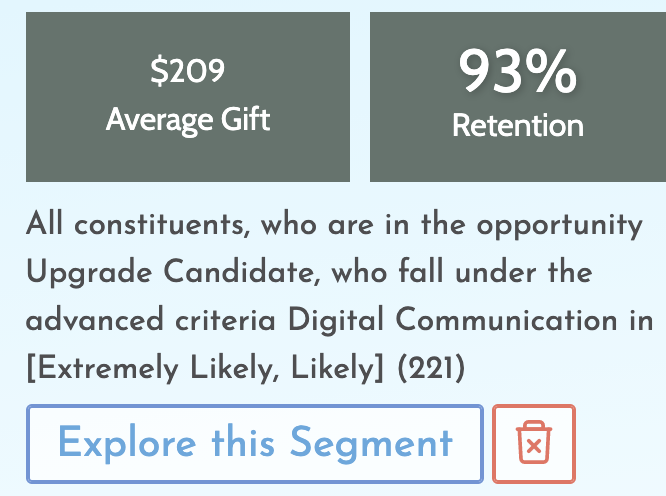 If you're interested in learning more about the Donor Profile tool, feel free to reach out to your customer success manager, or send us an email at info@pursuant.com.